About Katfile
Katfile.com is a cloud-based file hosting service that helps you upload, share, store and manage your files from any device and country throughout the world.
The site is based in Kowloon Bay, Hong Kong and was one of the earliest cloud storage services in the world.
According to the management, Katfile.com is like an online Hard Drive where you can store, access, transfer and manage all your data and files whenever you want.
There are no limits as to the types and sizes of files you can upload on the platform.
You can upload photos, documents, music, videos, contacts and bookmarks and get instant access at any time.
Apart from making sharing and accessibility of stored files much easier, Katfile.com helps you avoid potential inconveniences that may be caused by computer crashes and viruses.
You can also control who views and downloads your shared files.
The site's UI is quite responsive and very user-friendly.
All files and data uploaded to the site are encrypted to ensure only the uploader, or their approved viewers can access it, even in the event of a breach.
Katfile also backs up user files in a remote server to facilitate easy access even during cloud outages.
Katfile.com: Premium Benefits
Browse with no ads
No time delays when downloading files
Extremely fast download speeds
Ability to resume downloads that were stopped or interfered with by network or computer problems
Protect your files with passwords and other safety features to ensure that only people you approve of can view and download them
Download an unlimited number of files at once
Store your files on the platform for longer periods than on the free account
Upload larger files of up to 20 GB
Share your files with an unlimited number of people
No limits on the number of files you can upload and download multiple files per day
Highly responsive and 24/7 customer support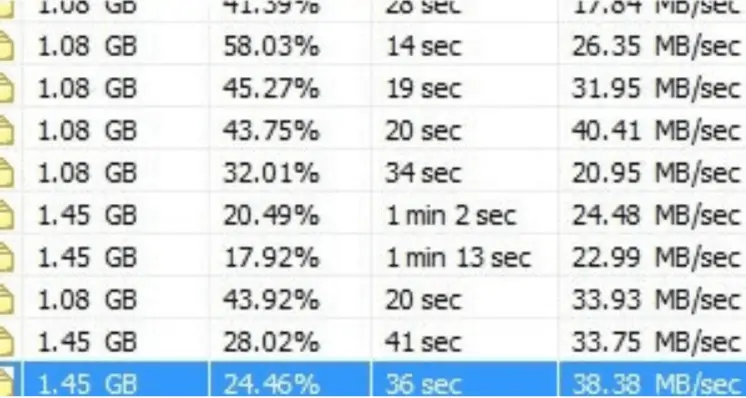 Katfile.com Premium Prices
There are different types of Katfile Premium accounts available, depending on your preferences.
The available plans are typically divided into 30 day/90 day/365 day/Lifetime options
The 30 days option costs $18.99, translating to $0.63 per day and comes with 10 TB of secure storage space plus an extra 50 GB of bandwidth every day.
The 90 days plan costs $52.99, which is around $0.58 per day. It, however, gives you the same 10 TB bandwidth and the 50 GB daily discount as the 30-day plan. The only difference is that the benefits run for 3 months as opposed to just one.
The 365 days plan goes for $119.95, also averaging about $0.32 per day and covers you for 6 months, and for $17 less than you would have to fork for the above plans. The benefits are, nevertheless, the same.
To get the Lifetime premium subscription, you need to fork out $439.99, which translates to $0.10 per day. By buying this plan, you save up to $340, which is more than the cost of the 365-day package.
All the payments are one-time and no automatic renewals.
Payments can be in the form of cash channeled through PayPal or wire transfer or in the form of Bitcoin.
The caliber of payment channels used guarantees maximum safety and confidentiality, especially as you can choose to keep an anonymous profile.
Refunds are also provided, albeit on a case-to-case basis, where the services received are not satisfactory, or were not as promised.
The refund policy requires that users submit requests for refunds within 24 of purchasing a subscription, or before receiving the services.
The company does, however, not payout partial refunds.
Katfile.com: Earn Money
Katfile gives its users an opportunity to make money from Reselling premium accounts.
The Reseller program is open to both Free and Premium account holders.
Basically, you buy a number of Katfile.com Premium accounts at a discount and sell them individually to your customers at your desired price.
The initial discount for new Resellers is 20% and slightly higher for trusted affiliates.
In simple terms, approved Resellers purchase accounts from Katfile.com at 80% of their normal price and then pocket the profit after selling them to other people.
Katfile does not control any payouts. Individual Resellers are in full charge of their earnings, which significantly reduces the risks involved.
To become a Katfile.com Reseller, open an account and load it with a minimum of $2000 then send an email to the sales team ([email protected]) requesting for approval.
You may be required to provide detailed personal information, including but not limited to:
Your name and country of origin
Region, or country where your prospective customers come from
Your desired payment methods
A rough estimate of how many accounts you can sell every week
Your Katfile.com account information
Site owners are often more likely to be approved as Resellers than individuals, especially if they have active sites with decent traffic.